Learn more about departments in ProcurementExpress.com
What are Departments?
Departments in ProcurementExpress.com is a way to divide your company into different sections to organize your employees, budgets, and suppliers.
Think of your company as a big building, and each department is a different room within the building. Each room has its own employees, budgets, and suppliers and is in charge of buying specific goods for their own use.
For example:
The Marketing department might have an Adwords budget and an SEO Management budget, and they are only allowed to make department purchases using these budgets.
The IT department might have Overheads, Hardware, and Software budgets, and they are only allowed to make department purchases using these budgets.
By dividing your company into different departments, ProcurementExpress.com makes it easier for you to keep track of what each department is buying and how much they are spending.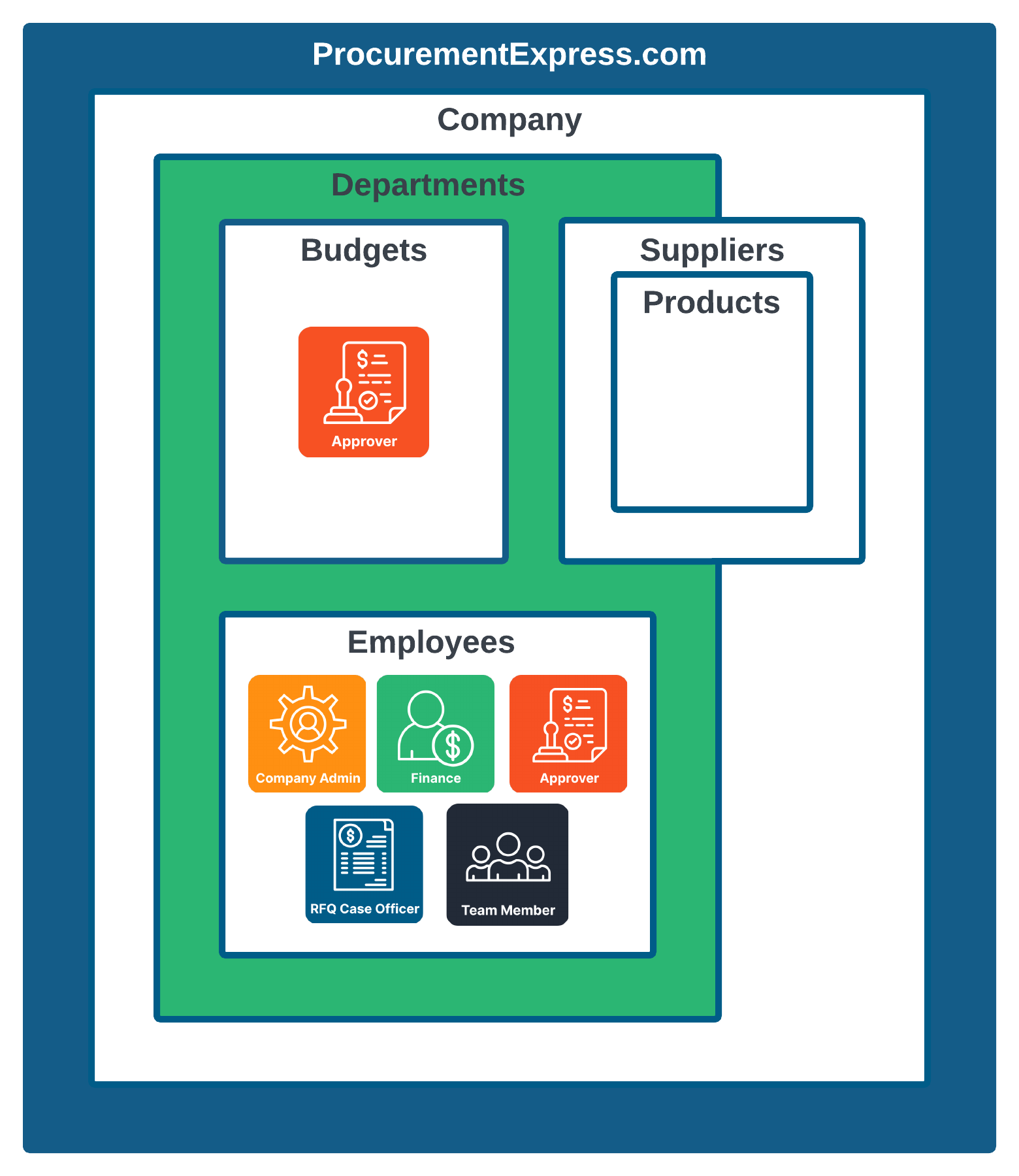 Tip:
You can change your Department Alias to something that better suits your company, such as Projects, Locations, etc.
Click Here to learn how.
Where can I find my Departments?

The companyadmin role can edit Departments
All of your company's departments are stored and organized in the Departments section on the left-hand side of the screen.

---
Still have a few questions? Use the Live Chat Icon in the bottom right-hand corner or send an email to support@procurementexpress.com to get in touch with the friendly support team.
If you have a feature suggestion, we'd love to hear from you! Add your feature suggestion on feedback.procurementexpress.com and upvote others you like.