Integrations are what makes life easier. Here's how you can link your Quickbooks Online account with ProcurementExpress.com

Step 1: Setting up the integration from Quickbooks Online
Go to the Quickbooks Apps listing page and search for ProcurementExpress.com (Alternatively, follow this link)

Proceed by clicking on "Get App Now"
Sign into your Quickbooks account if you haven't done so already
You will be prompted to select the Quickbooks company you would like to link
Follow through the prompts and allow ProcurementExpress.com to access your Quickbooks data
Once you are fully connected you will be redirected to ProcurementExpress.com
Navigating to the Quickbooks Integration Settings Page
If you are already on this screen you can Proceed to the next step.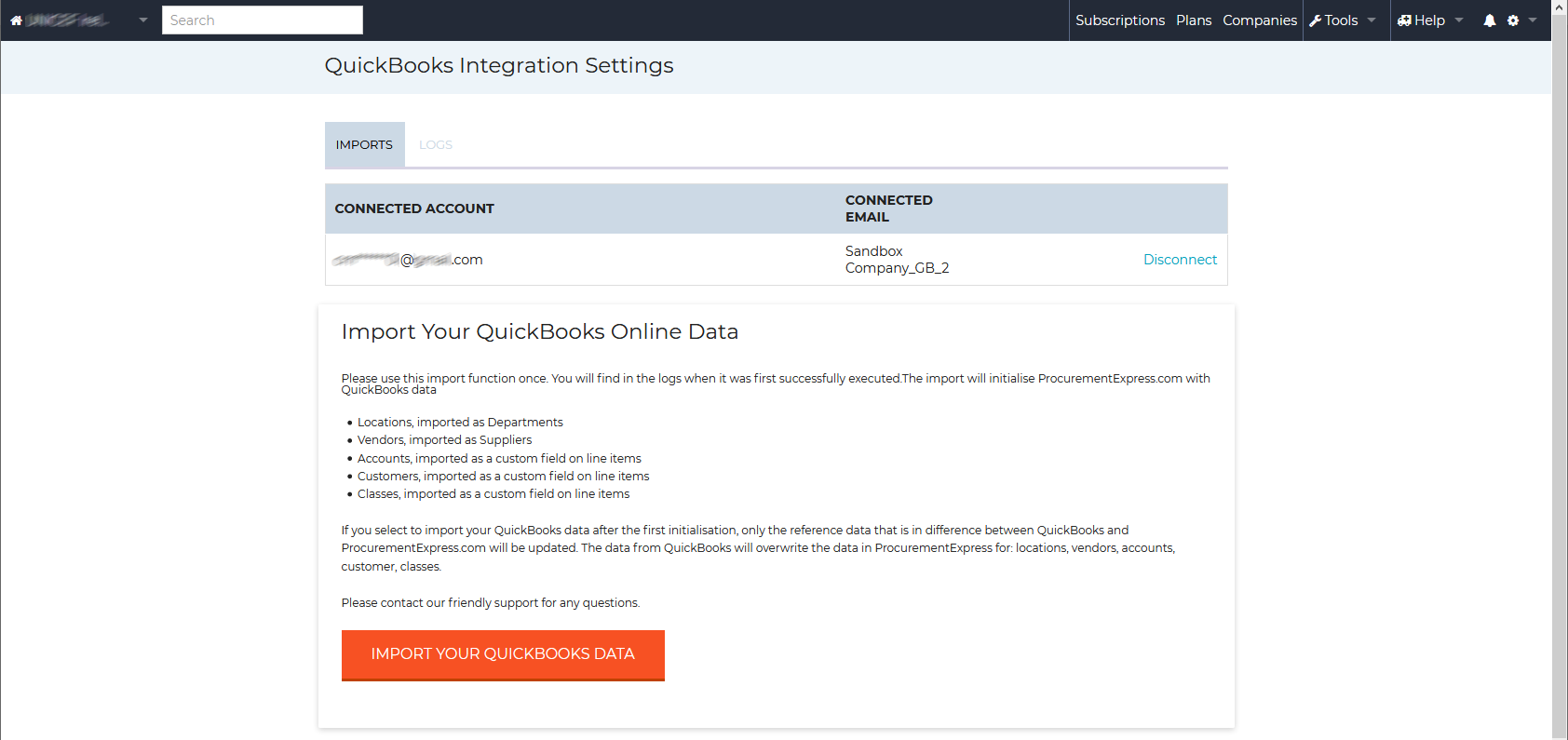 Note: In order to access integration Settings Page from ProcurementExpress.com you will need a Company Admin user role.
Log in to your ProcurementExpress.com account
Go to the menu and select "Integrations"
Your Quickbooks online integration should now be visible in the integrations menu

Click on the "Settings" button next to Quickbooks
Now you should see your Quickbooks Integration Settings menu
Step 2: Bringing your Quickbooks Online data into ProcurementExpress.com
From the Quickbooks Integration Settings menu, Select "Import Your Quickbooks Data" and wait for the syncing to complete.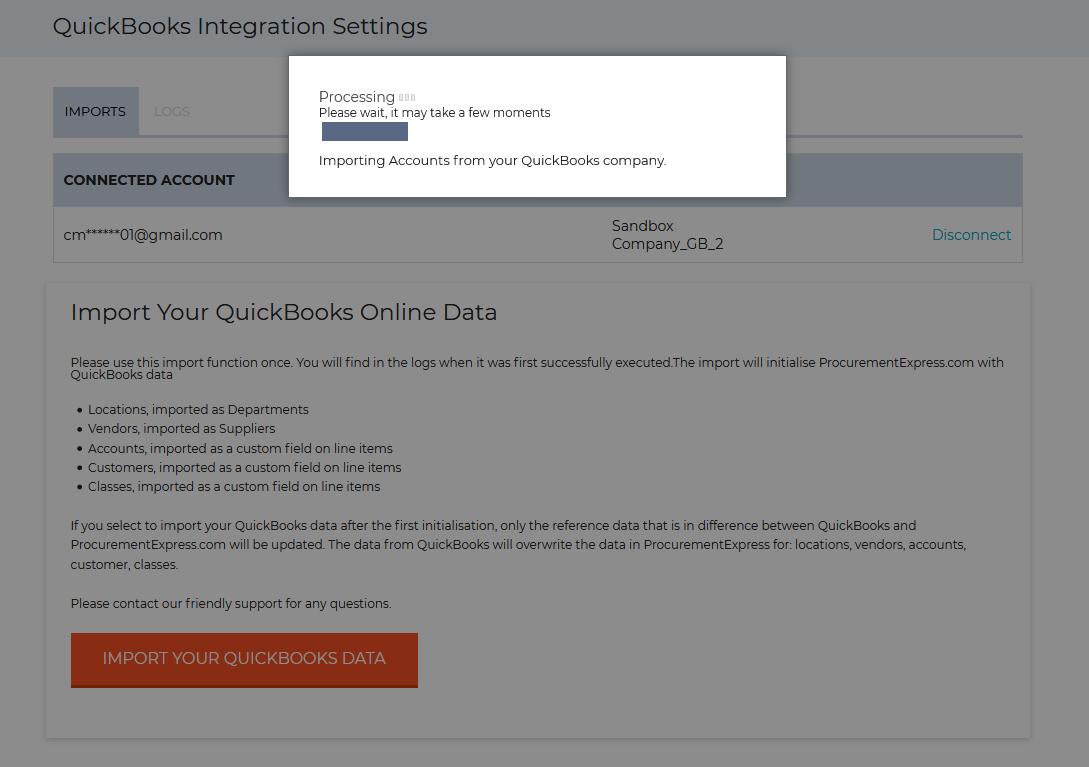 If you were to encounter an error while setting up your integration please reach out to support@procurementexpress.com