Attaching your invoices straight to your customer's POs has many benefits for both parties. The most obvious benefit for the vendor is that you'll get your invoice into the right hands every time. There are two ways to access the supplier portal:
Signing in using the URL
Click Here to go to the Supplier Login Screen
Enter login details and click on "Sign In" (Click on "Sign Up" if you do not have an account already.)
Click on "Get Started"
And now you have access to your list of purchase orders already received through ProcurementExpress.com.

Using the button link in an Email
You will receive an email from your customers that contain the button "View Purchase Order". Click on the button and you will be directed to the supplier portal login screen. Where you will find the PO. Once you click on "Upload Invoice" you will be redirected to the supplier login screen. From here you can log in with your existing credentials or create a new free account if this is your first time using the supplier portal.

Uploading an invoice to a PO for your customer
Once logged in, you will see a list of purchase orders your customers have sent to you.
Take note of the status on the right-hand side to see which POs are pending invoices from you.

Click to open a PO with the Pending Invoice status.
Review the order to make sure everything is in order and click on the "Upload Invoice" button, top-right.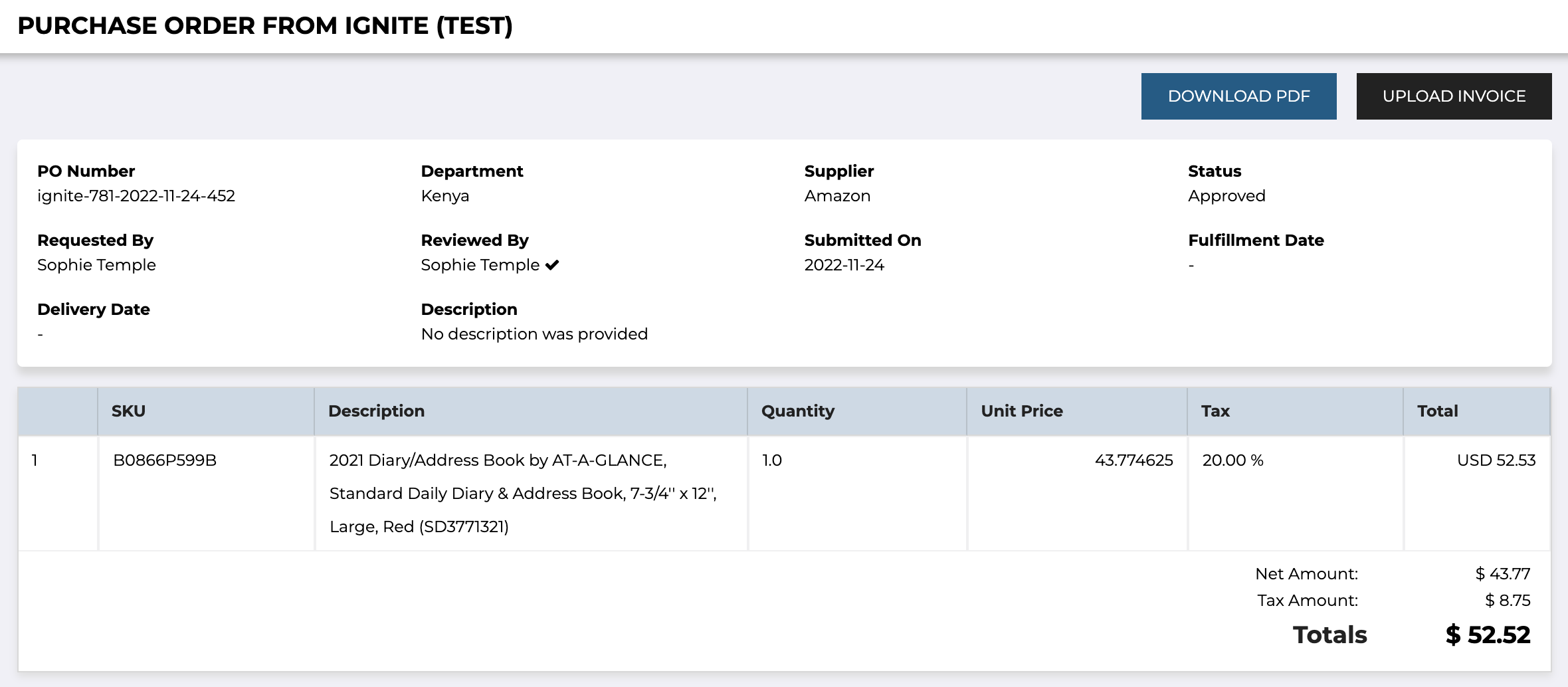 You will be presented with a modal to upload your invoice.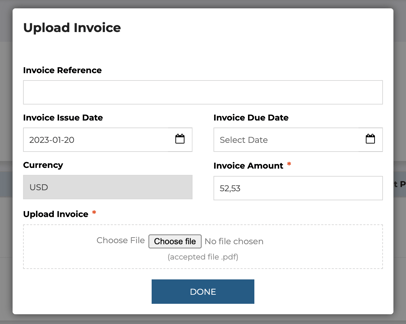 Now simply complete the fields on the modal, click on "Choose File" to upload your invoice, and click on "Done".
The invoice will be attached to the PO for your customer to approve.
Still have questions? Use the Live Chat icon in the bottom right corner, alternatively send an email to support@procurementexpress.com to get in touch with one of our Support Representatives.
Have a feature suggestion? We'd love to hear from you! Add your feature suggestion on feedback.procurementexpress.com.