How can I find my Purchase Orders on the mobile app
On the PO List Screen you can use the search bar and filters to help you find your purchase orders: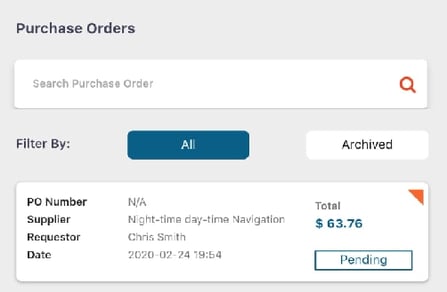 If you can't seem to find a Purchase order on the mobile app but you are aware it is available on the web app, follow the link to this article: Syncing your ProcurementExpress.com data to your mobile app.
Still have a few questions? Use the Live Chat icon in the bottom right corner or alternatively send an email to support@procurementexpress.com to get in touch with one of our Support Representatives. Have a feature suggestion? We'd love to hear from you! Add your feature suggestion on feedback.procurementexpress.com.