How do I add delivery addresses to departments?
Do you have delivery addresses for the different departments of your company? Here's how you can add different addresses to the departments.
Note: To be able to access the company settings you will need the "Company Admin" user role.
Click the Settings cog
Navigate "Company Settings"
Select the "Departments" tab
Choose the relevant department
Click "Edit"
Enter an Address and update other fields as needed
Click "Save"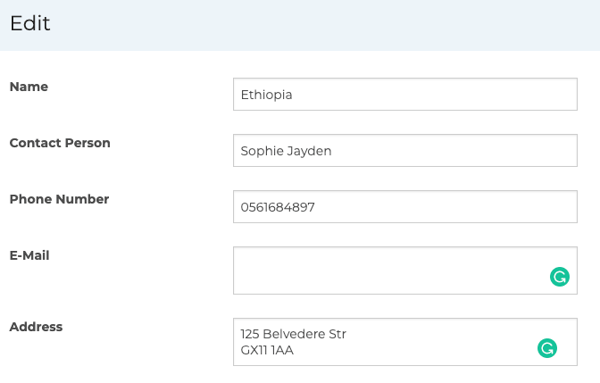 NOTE: To display the information on the PDF it should be enabled to show on the PDF within the company settings under the PDF tab.
Still have a few questions? Use the Live Chat icon in the bottom right corner or alternatively send an email to support@procurementexpress.com to get in touch with one of our Support Representatives. Have a feature suggestion? We'd love to hear from you! Add your feature suggestion on feedback.procurementexpress.com.