How do I add limits to my budgets?
Don't want to allow budget overruns when creating purchase orders?
Click the Settings cog.

Navigate to "Company Settings"

Select the "Budgets" settings tab

Deselect the box next to Allow Budget Overruns

Remember to save!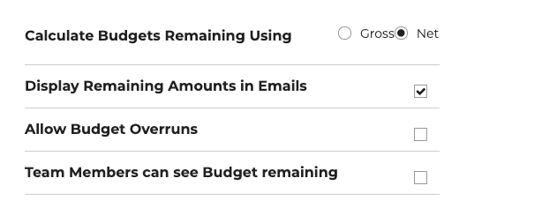 Still have a few questions? Use the Live Chat icon in the bottom right corner or alternatively send an email to support@procurementexpress.com to get in touch with one of our Support Representatives. Have a feature suggestion? We'd love to hear from you! Add your feature suggestion on feedback.procurementexpress.com.