These processes might differ depending on the setup of your company. There are multiple ways of adding suppliers to your company.
From the purchase order creation screen
Click on "+ New Purchase Order"
Open the supplier dropdown list and select "New Supplier" from the list
The new supplier dialog will open where you can fill in the supplier details

If your company requires approval for newly added suppliers, the supplier will not be available to use immediately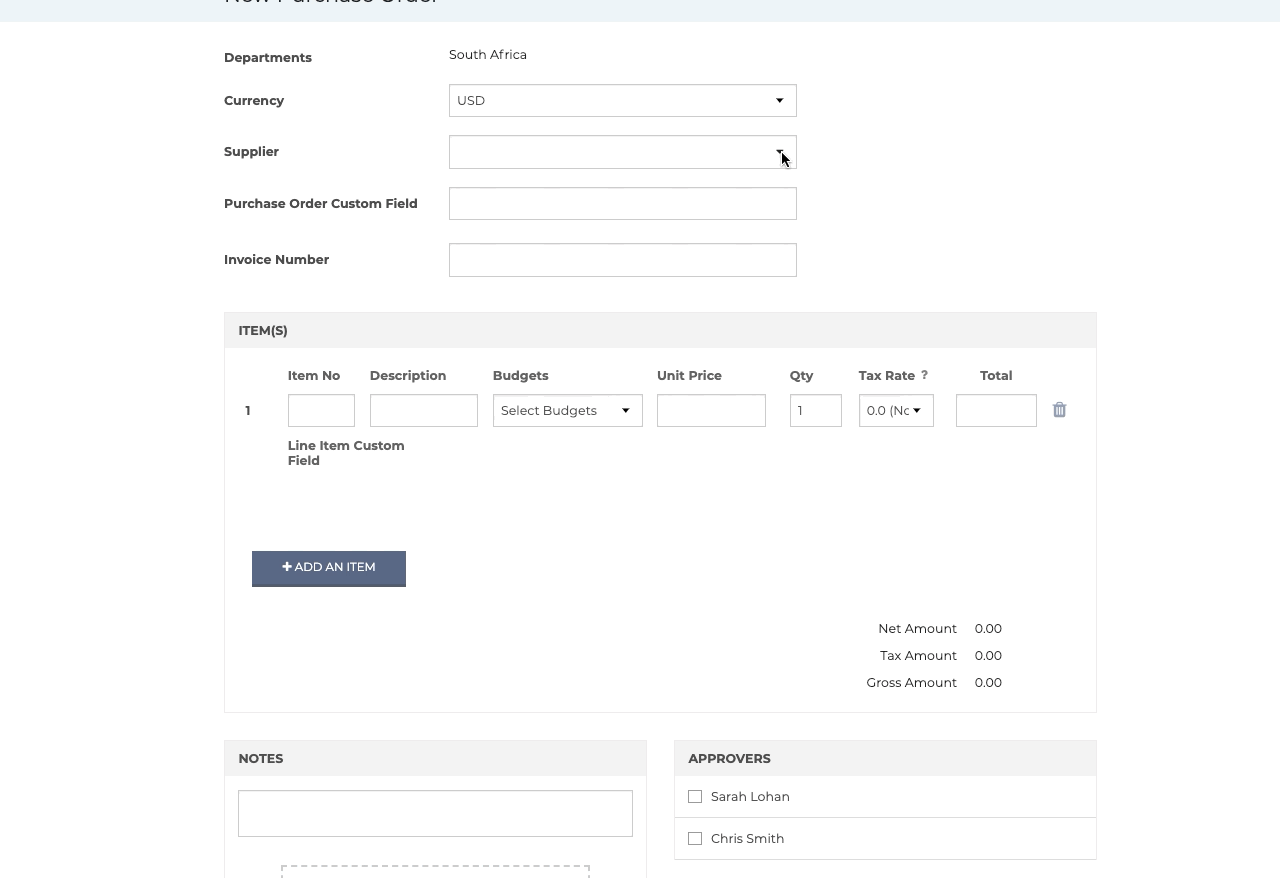 From the supplier screen
Note: You will need the Company Admin or Finance role to access the supplier listing page.
Manually adding a supplier
Click on the "Suppliers" tab
Click on "Add supplier" in the bottom right corner
Fill in all the required supplier details
Don't forget to save
Still have a few questions? Use the Live Chat icon in the bottom right corner or alternatively send an email to support@procurementexpress.com to get in touch with one of our Support Representatives. Have a feature suggestion? We'd love to hear from you! Add your feature suggestion on feedback.procurementexpress.com.