How do I archive a purchase order?
Have a purchase order that got delivered but is now just in the way? There are two ways to archive a purchase order.
Within the Purchase Order
Open the purchase order you want to archive
Scroll down to "Other Actions"
Click on "Archive"
From the Purchase order listing page
Click on the options button next to the Purchase order
In the list that appears, select "Archive"

Finding Archived Purchase Orders
On the purchase order listing page:
Click on "More"
Select "Archive" from the list that appears
All the archived purchase orders will be loaded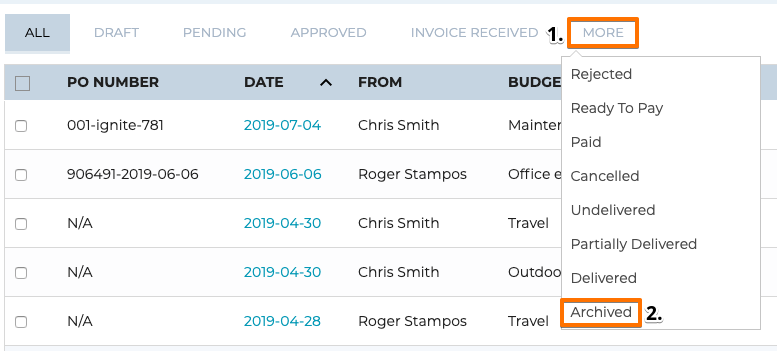 Still have a few questions? Use the Live Chat icon in the bottom right corner or alternatively send an email to support@procurementexpress.com to get in touch with one of our Support Representatives. Have a feature suggestion? We'd love to hear from you! Add your feature suggestion on feedback.procurementexpress.com.